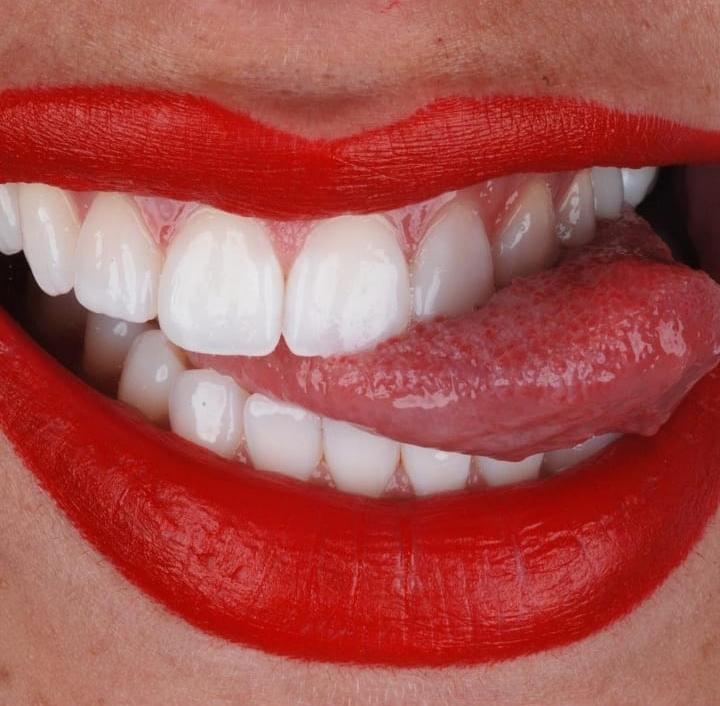 Smile Designing
In my opinion, it is in the smile of a face that the essence of what we call beauty lies. If the smile heightens the charm of the face, then the face is a beautiful one. If the smile does not alter the face, then the face is an ordinary one. But if the smile spoils the face, then the face is an ugly one Indeed.
Tolstoy, Lev Nikolayevich
Smile designing is the most advanced procedure where imperfect smile caused by flourosis/tobacco stains/tetracyclin stains/Hypocalcified Enamel/Cavities/Medication induced stains/ Chipped or Crooked teeth/ Spacing Can be corrected by Veneers. It improves the smile and bring your confidence back. Benefits for the treatment is less time consuming, no surgical procedure, and Minimum preparation Of teeth is required.
Steps For Smile Designing :
1. Consultation:
If you are underconfident because of your smile and want to get it corrected the first step you have to do is book an appointment at our clinic at Madhuban Or Sector 14 branch and visit us. Our smile designing expert in Udaipur will do the proper check-up and advice you the needful treatment, because complete smile designing is not just to give the caps and the job is done. It may comprise of many treatments like:
A. Veneers
B. Orthodontic treatment
C. Dental Implants to replace missing teeth
E. Tooth-colored fillings
F. Soft tissue management
G. Teeth Whitening
H. Clear aligners/Invisalign
2. Impressions and Photographs:
For all smile designing patients when treatment is decided it can involve single or multiple above-mentioned methods. For that pre-op photographs and impressions are needed to plan the treatment and mock-ups can be prepared. Once all these pre-op things are done process is started for the smile designing.
3. How It's Done :
Now let's discuss every procedure in the aspect of smile designing :
Veneers
Veneers are two types: composite veneers and porcelain veneers. Porcelain Veneers are thin custom-made shells that need minimum preparation on the front surface of the teeth and after impression and trials veneers are pasted on the surface. Whereas composite veneers are prepared chairside and don't need any kind of tooth preparations.
Orthodontic treatment:
If teeth are over malaligned, protruded, overjet and overbite are more, a deep bite is there in the first line of treatment orthodontic treatment is done. Our expert will advise you according to the condition of the teeth and guide you properly. It required very little time and treatment can be completed quickly.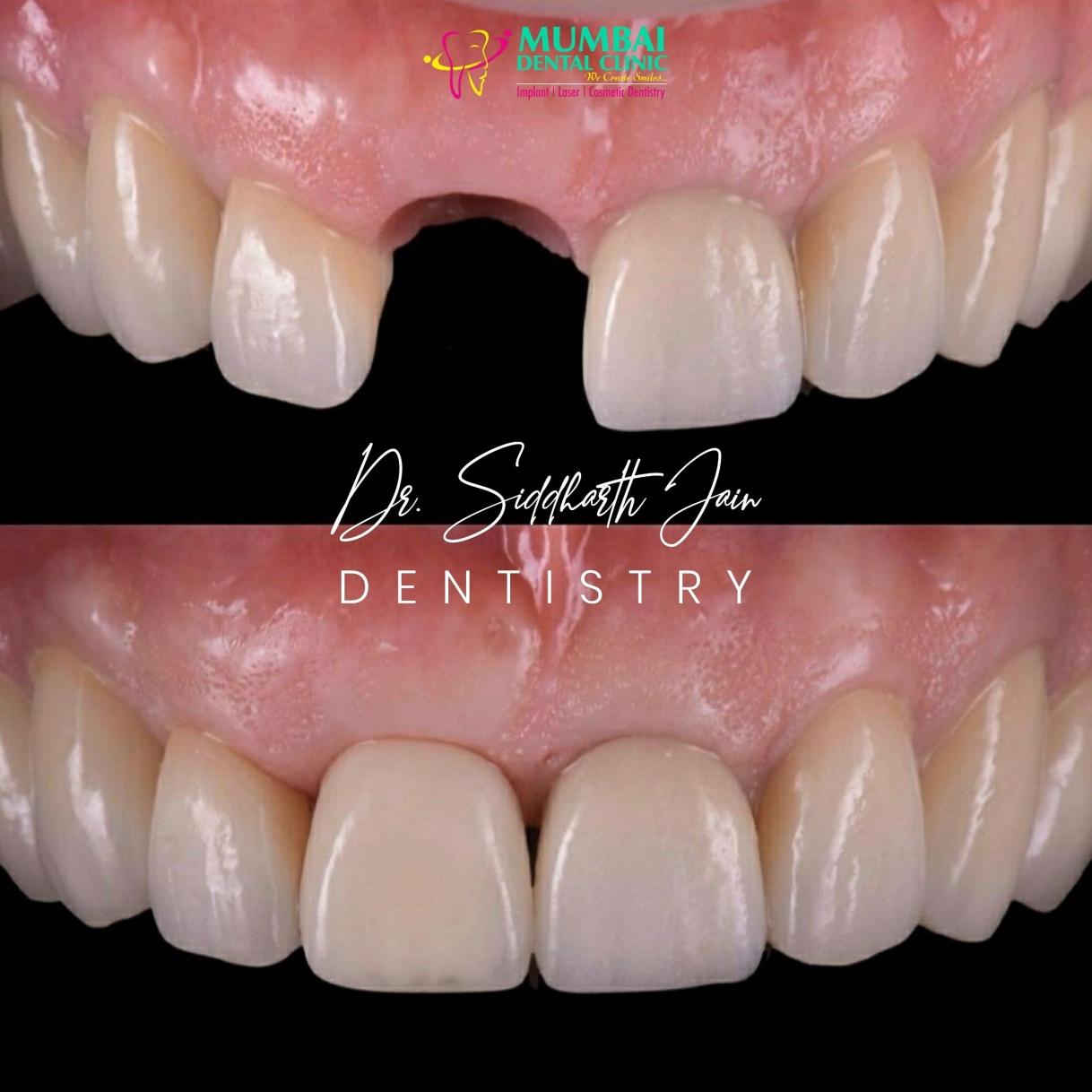 Dental implants for missing teeth:
If any front teeth are missing should be definitely replaced by immediate loading dental implants. Once the tooth is replaced crown is placed according to the adjacent teeth or veneers (if given).
Tooth Colored fillings:
Sometimes only 1/4th part of some front tooth is fractured due to some trauma or some hard bite it can be restored by tooth-colored filling at our dental clinic in Udaipur.
Soft tissue management:
If you have a gummy smile and tooth length is less it can be improved by crown lengthening procedure by laser or surgical procedure. Later if required veneers can be placed and a proper smile can be achieved.
Teeth Whitening:
Teeth whitening also comes under the smile designing process but it can be done in specific kinds of cases where only shade improvement is required and teeth don't have any other abnormality.
Invisalign/ Clear aligners:
Minor corrections like slight spacing between front teeth usually called diastema may be corrected by clear aligners. It is a completely pain-free and non-invasive procedure but it takes time. A specific time period is required to complete the treatment.
Find Out Yourself Weather You need Smile Designing FAQ :
Answer the following questions and find out yourself whether you are the right candidate for cosmetic dentistry or not :
01. Are you self-confident about smiling? Yes / No
02. Do you ever put your hand over your mouth when you smile? Yes / No
03. Do you shy away from smiling in public, especially in front of strangers? Yes / No
04. Do you photograph better from one side of your face? Yes / No
05. Do you look at pictures of models and actors, and wish that you had a smile like theirs? Yes / No
06. When you look at your pictures, do you like your smile? Yes / No
07. When you look at your pictures, do you see a full smile? Yes / No
08. When you look at your smile in the mirror, do you see any defects in your teeth or gums? Yes / No
09. Do you wish your teeth were whiter? Yes / No
10. Is the surface of your teeth smooth? Yes / No
11. Do you have irregular, decayed, missing, or chipped teeth? Yes / No
12. Do you have spaces between your teeth? Yes / No
13. Are you satisfied with the way your gums look? Yes / No
14. Do the edges of your teeth follow the curve of the lower lip? Yes / No
15. Do you show too many or too few teeth when you smile? Yes / No
16. Do you show too much or too little gum when you smile? Yes / No
17. Are your teeth too long or too short? Yes / No
18. Are your teeth too wide or too narrow? Yes / No
19. Are your teeth too square or too round? Yes / No
20. Do you like the way your teeth are shaped? Yes / No
21. Do you have ill-fitting dental work done on your front teeth? Yes / No
22. Do your gums bleed on brushing or appear swollen? Yes / No
23. Do you have recession of the gums? Yes / No
If you are facing issues regarding your teeth and in public you shy to smile our experts in Udaipur are there to help you to do your smile designing in a proper way. We are equipped with all high-end dental equipment to provide the finest quality dental treatment to every patient in Udaipur.