Pediatric Dentistry
In common language, it is known and Kids Dentist. Our Kids dentist in Udaipur is an expert to provide all kinds of dental treatment to kids. In India, 80% of the kids are affected by dental problems and don't get a proper line of treatment. If your kids are having any dental problems then we are here to help in Udaipur at both the branches at Madhuban & sector 14, Udaipur.
Kids have Milk teeth till 8 years then mixed dentition at the age of 8 to 12 years then permanent dentition after 12 years of age. At different ages, all the dentitions are important for chewing food and overall systemic health. When your kid's oral health is maintained his overall habits and systemic issues are reduced automatically. Grown of jaws and permanent teeth erupt properly. That's why we always tell parents not to ignore oral health for kids.
There are a few major issues and treatments for Kids. Here we will discuss that:
1. Pulpotomy/pulpectomy:
When kids have severe pain or some kind of bleeding or some so swelling around the milk tooth, it is a sign that the tooth is severely damaged. If that milk tooth can be saved then pulpotomy or pulpectomy can be done. In simple words, as we do root canal treatment in adults same thing is done in kids.Sometimes kids do cooperate and sometimes don't so this kid's dental treatment is done in local or General anesthesia. Depends on the number of teeth involved, kid cooperation, and parents' consent. After the treatment, a few instructions are given and Kids can have their normal food.
2. Crowns:
After pulpectomy, Crowns can be given to the tooth to maintain the milk tooth strength till the permanent tooth erupts. Crowns are usually two types: SS Crowns and Zirconia crowns. SS crowns are given on posterior teeth and Zirconia crowns are given on front teeth. Zirconia crowns are good in aesthetics and SS crowns have a metal appearance. Our pediatric dentist in Udaipur will guide you once your pulpectomy is done. Crowns are pasted on the tooth surface and once the permanent tooth erupts the milk tooth and its crown comes out automatically or can be removed by a dentist.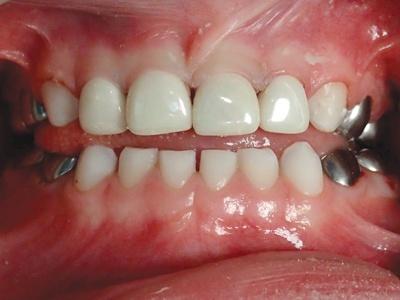 3. Dental Caries:
Dental caries is the most common problem in kids. You can check dental caries by checking your kid's teeth regularly or visiting our clinic for a routine checkup. Blackish discoloration or spot can be easily demarcated on the tooth surface. Front teeth got broken in a "C" shape from both sides, especially due to caries. These cavities are sometimes painful or sometimes there is no sign.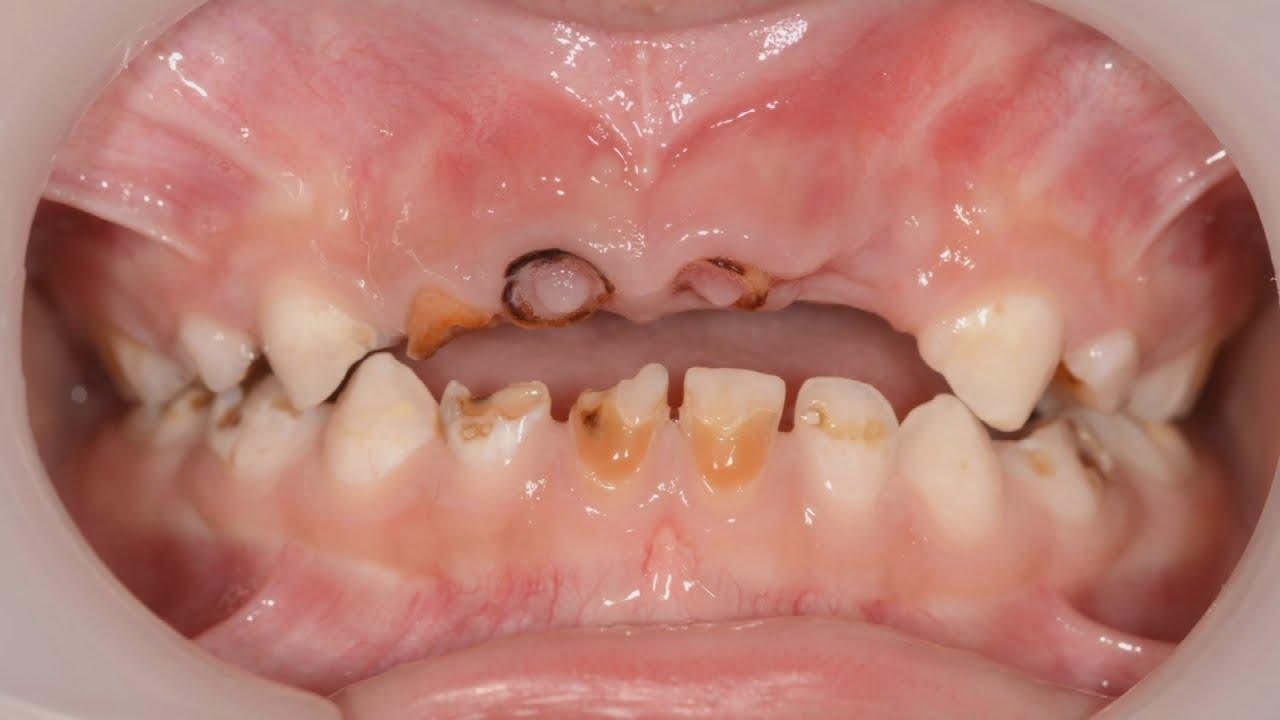 4. Orthodontic treatment:
After mixed dentition at the age of 12 years if your kid's teeth are malaligned, which means not erupt in a proper way then braces/orthodontic treatment is required to align the teeth. After 12 years braces can be given till 40 years of age but the perfect age group where treatment results are best is before 21 years. Don't ignore the improper smile of your kids it may harm them or make them uncomfortable after a certain age. We have the best orthodontist in Udaipur to treat your kid's malaligned teeth in a proper manner.
5. Pit and Fissure Sealants:
It is applied to the surface of the teeth if kids have more tendency of tooth decay. It prevents teeth from dental cavities, gives a smooth surface to teeth, and prevents plaque as well. Sealants may last for years and protect the tooth surface. If we strongly recommend it, then it will be for valid and objective reasons and these are explained to parents during your child's appointment. If there's a high risk of decay, fissure sealants are better than leaving teeth exposed.
6. Fluoride Varnish:
Fluoride varnishes are very safe and applied to teeth in minimum quantity by our kid's dentists in Udaipur to protect the tooth from cavities and decay. Parents can ask our dentist during appointments regarding this. Fluoride varnish is painted on the top and sides of each tooth with a small brush. It is sticky but hardens once it comes in contact with saliva. Your child may feel the hardened varnish with his tongue but will not be able to lick the varnish off. It does not hurt when the varnish is applied. However, young children may still cry before or during the procedure. Fortunately, brushing on the varnish takes only a few minutes. Also, applying the varnish may be easier when a child is crying because his mouth will be slightly open. You may be asked to hold your child in your lap while you are placed knee-to-knee with the person applying the varnish.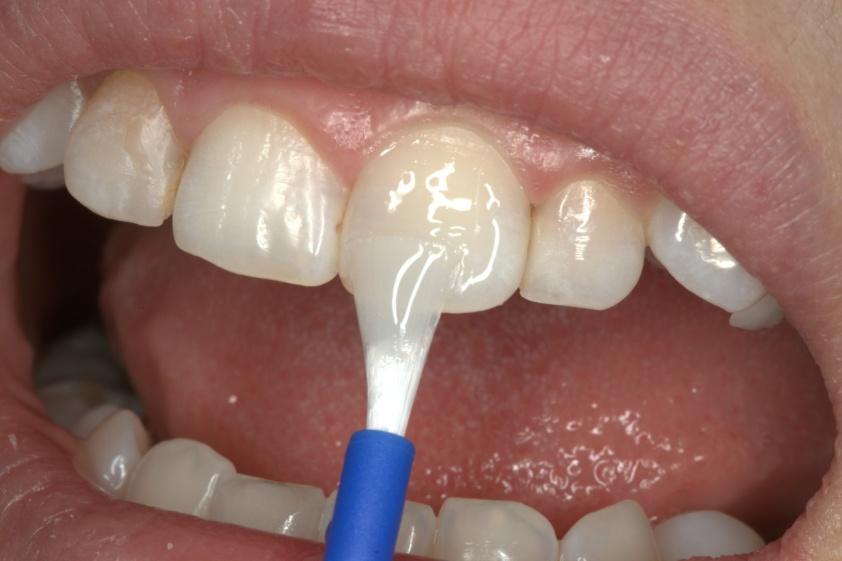 7. Extractions & Space Maintainers:
Retained deciduous or deeply carious teeth which cannot be saved are extracted and on that space, space maintainers are given to give space to erupt permanent teeth properly.
Remember :
Steps to good dental health include:
Regular care by a dentist trained to treat young children
Getting enough fluoride
Regular brushing and flossing
Eating right
Regular dental check-up
So don't ignore any dental problems of your children. Bring them to us and our kid's dentist in Udaipur will protect their teeth and oral cavity from any of the diseases. We provide the finest dental treatment to all the young kids and keep them and their parents in the loop of follow-ups so in the future your kids get a confident and bright smile.